Heavy Industries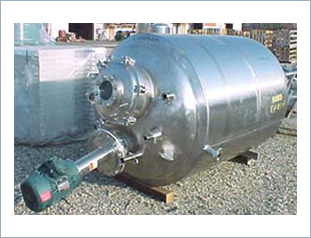 Jacketed Reactor
In Jacketed reactor, a jacket is welded on the shell to provide steam, thermic fluid circulation etc. This jacket can be made of Mild steel or Stainless steel as per the application of the user. The design of jacket can be of two type .i.e. Single stage or Double stage. A stiffener is welded on shell to withstand the pressure developed in the jacket and it also helps in proper distribution of steam and oil.
Reaction vessel drive is specially designed for Maintenance and Trouble Free Performance.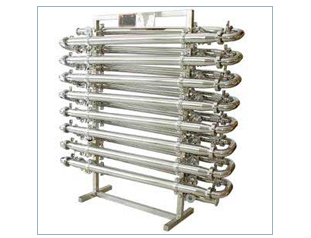 Heat Exchanger
Double-pipe heat exchanger is made of concentric inner and outer pipe. Cold and hot liquid respectively flows in the gap of inner pipe and sleeve pipe and changes heat at the same time. lnner pipe is used U tube to connect. Sleeve pipe is used direct pipe to connect at both ends . Structure of double pipe heat exchanger is simple and heat transmission is large. It's easy to clean an convenient to disassemble and assemble. Flow rate is appropriate and it is possible to have a backwash. Flow rate of exchanging heat is high.