Pharmacuetical Industries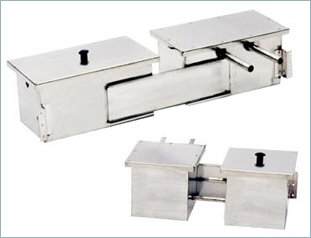 Pharma Boiler Tank
Steelfabind Boiler & Tank has fabricated and erected some of the most quality demanding tanks and vessels in the pharma industry. They typically are unique designs with specialty stainless steels or exotic alloys. Our ability to assess the work environment and provide efficient fabrication and construction solutions has allowed our customers to receive cost savings and long-term investment benefits.
Pharma Conditioning Unit
Steelfabind conditioning unit humidity generating systems are unique. The sources for humidity, dehumidification, heating and refrigeration are all packaged in one self-contained unit. The unit is specifically designed to condition both modular paneled walk-in rooms and preexisting laboratory or process areas. A conditioning unit conditioner is designed to produce very precise humidity and temperature control.